 Development: Michael I. Jacobs
©2014
Support:
mjdgamestudio@yahoo.com
http://mjacobsdevelopment.com/games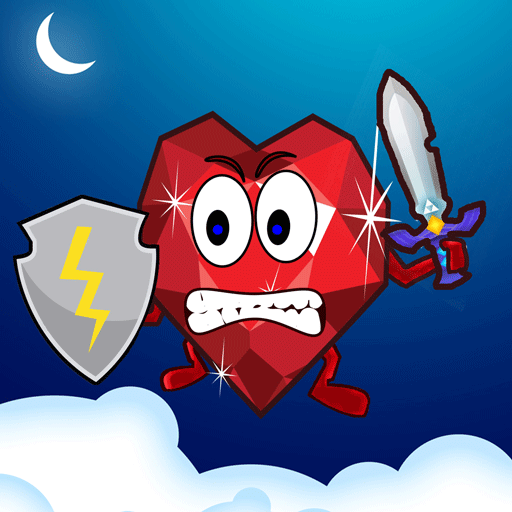 The gems are tired. They are tired of being dropped on their heads, lined up by color, and forced to swap places as soon as they have sat down. They are tired of watching their peers with no experience promoted to lightning gems and fire gems while they get stuck with nothing. They were part of the 5-in-a-row, too, right? They want equality. They want to get even.

*******************

Wicked Gems is the ultimate "play while in line" game. Simple to play, in 5 minutes or less, and addicting.

Wicked Gems is a solitaire card game that puts the player in charge of the good forces of King Emerald in his battle against the evil Rampage Ruby. The player must survive the relentless onslaught of evil cards by playing cards from their own deck into the right spots at the right time. Call on Potions, Traps, Armor, and other enchantments to aid the forces of good against the forces of bad jewelry.

*******************


The Tragic Tale of Ricky Ruby

It all started with the tragic tale of Ricky Ruby. Forever alone, searching for love, he thought he found it when he met Penelope, a fellow redhead like himself. He saw her in the game center for weeks before finally being cast in the same bonus level. One by one, the gems between them disappeared until Ricky's moment finally arrived. A clever game combo allowed him to fall into the space right next to Penelope. He knew the moment would be short lived, and that he'd have to make the most of it. But then fate intervened with a phone call, and their game "paused", and then The Player closed her phone, and Ricky and Penelope were stored next to each other for months in the phone's memory. They fell in love. Their romance was like a fairy tale.

Until the day their fairy tale came to a crashing halt when The Player opened her phone again. Immediately, and without warning, she swapped Penelope away from Ricky. And then, the unthinkable, she created a lightning gem out of Penelope. Penelope became a whole new person, crazy, and thirsty for destruction. The Player took everything from Ricky. His Penelope-Poopsie was gone, forever. And when Penelope shot her lightning at his entire row and destroyed him without so much as a fleeting glance, Ricky was devastated. For weeks, he tried to find Penelope and talk to her, but couldn't. She was with other Lightning Gems now. Better gems. Gems worth more points than him. She wouldn't be seen with him.

And that's when Ricky snapped. He wanted this to stop. He became enraged. He started the "No More Lightning Combos" movement. He found followers, and embarked on a quest to rid the world of gaming gems. He started fighting Opals, Emeralds, Amethysts, and DIAMONDS. And he vowed never to let another gem suffer the same fate as him. He became… RAMPAGE RUBY.

Now Rampage Ruby wants to destroy EVERYTHING. Every level. Every achievement. Every saved game. The livelihood of gems everywhere is at stake. Only King Emerald can stop him. And he needs your help. But act quickly, because rumor has it that Rampage Ruby is getting BIRDS involved now. Apparently, they are tired of being tossed. And let's not even talk about CANDY.

*****

Available at the iPhone App Store now! Click HERE to download the game.


Screenshots: