Development: Michael I. Jacobs
©2014
Support:
mjdgamestudio@yahoo.com
http://mjacobsdevelopment.com/games
Legends of the Pitch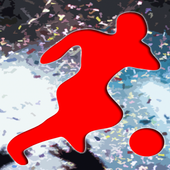 The season is on the line. Every play matters. Give up 3 goals, and your season goes up in flames. Can you win the big game?

********************

Legends of the Pitch is the ultimate play-while-in-line game. Simple, challenging, and addicting. Play in 5 minutes or less, go for a simple victory or try to achieve the highest score possible.

*********************

Legends of the Pitch is a solitaire card game requiring tactics, strategy, and a dose of luck. Your football team is embroiled in its biggest game ever. Every play matters. Place your players on the field in the right spots, against the right opponents, in an attempt to defeat each one and prevent the other team from scoring. Rely on special abilities of your players, avoid devious moves of your opponents, and try to defeat the highest paid players in the world while at the same time avoiding red cards and other obstacles thrown your way. It's not quite a simulation, but it's not meant to be. It's just a simple, solitaire, football-themed card game guaranteed to give you 5 minutes of fun with every play.

*********************

FREE EXPANSION PREVIEWS

With the base game, you can preview all of the expansions for free. In every game, you can preview 1 random card from each expansion so you can see what the IAP's look like. Or, you can continue to play for free. The game is still fun!

*****

Available at the iPhone App Store now! Click HERE to download the game.


Screenshots: